Healthy Ingredients Exhibition, we're here
Views: 2 Author: Site Editor Publish Time: 2023-06-19 Origin: Site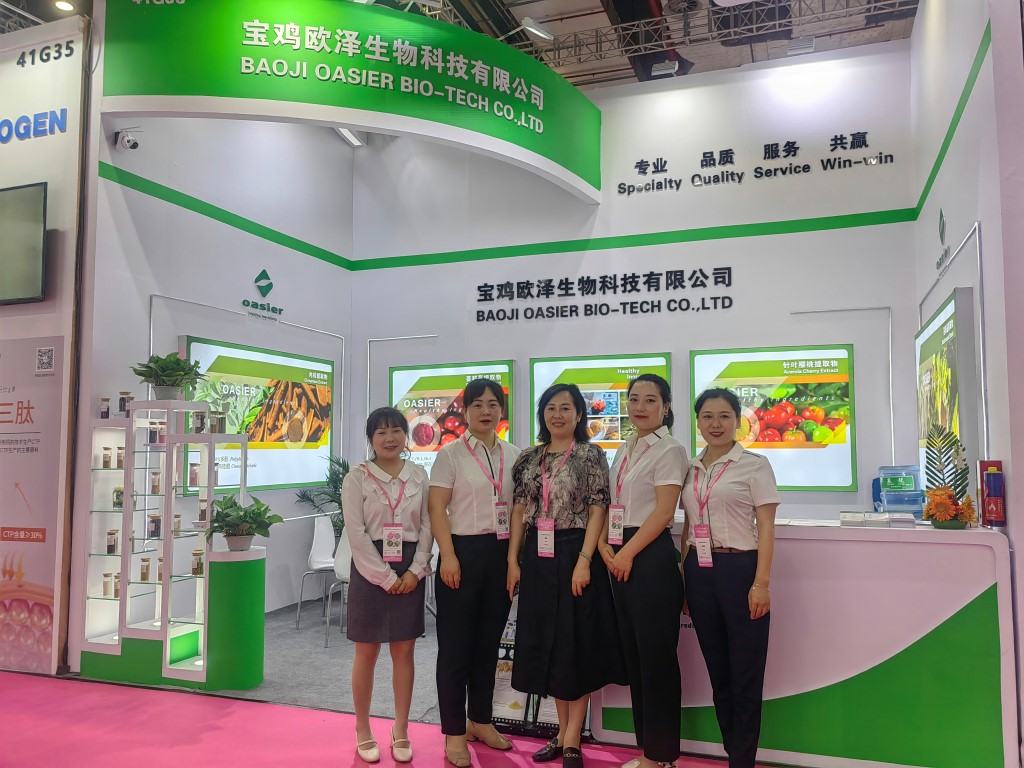 On June 19, 2023, as a well-known enterprise in the Chinese plant extract industry, we participated in the 24th Healthy Natural Raw Material Food Ingredients China Exhibition as scheduled. This exhibition has a grand scale and a large number of booths, with companies from all over the country participating.
---
We showcased our high-quality products at the exhibition and invited foreign customers to visit our booth. We also accepted new customers and introduced our products to them. We had a pleasant conversation and received satisfactory feedback from the customers.
---
As a professional enterprise engaged in the production of plant extracts, we have always adhered to the business philosophy of pursuing excellence and quality first. Our products are widely loved by consumers due to their natural, safe, and healthy characteristics.
---
We also have the following advantages:
1、 Strict quality control system
We have a comprehensive quality management system, with strict inspection requirements in every step from procurement, production, inspection to shipment. We are customer-centric, ensuring that our products comply with relevant regulations and customer requirements, and providing excellent quality feedback to consumers.
2、 Advanced production processes
We have a professional research and development team, constantly researching and developing new products to improve the quality and effectiveness of existing products. Our production process is advanced, equipment is complete, and international advanced technology is used to ensure product safety, efficiency, and better meet customer needs.
3、 Ensure supply stability
We have a complete reserve and advanced storage technology to ensure a stable supply of products. We have always attached great importance to the needs of our customers and have a high reputation and good reputation in the industry. At present, our products have covered various parts of the country and have been widely recognized and welcomed by domestic and international markets worldwide.
---
On our future development path, we will always uphold the spirit of people-oriented and mutually beneficial cooperation, continuously improve product and service quality, and provide better products and services to more consumers.