The 86th China International Health and Nutrition Expo gathers experts
Views: 54 Author: Site Editor Publish Time: 2023-05-09 Origin: Site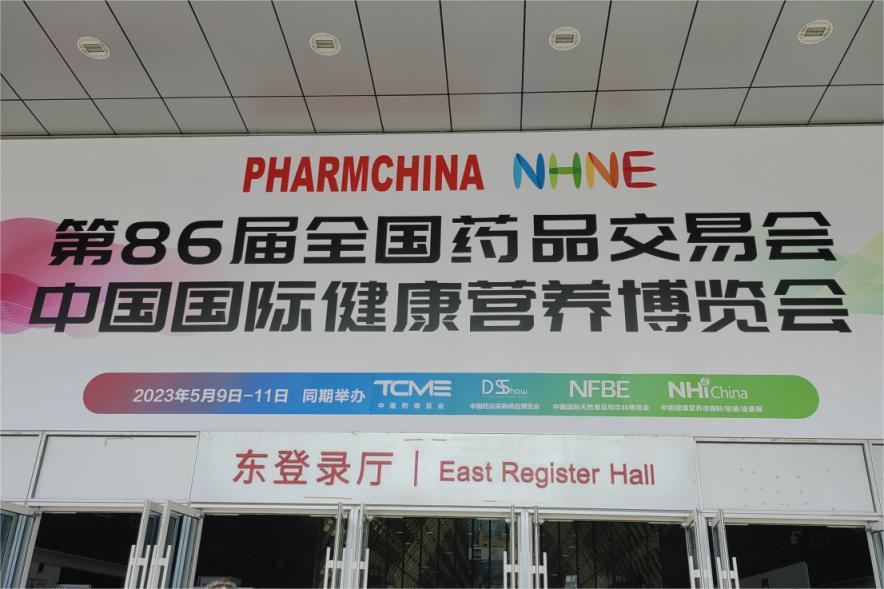 The China International Health and Nutrition Expo is an important exhibition in the field of China's health industry. Since its first held in 1992, it has become one of the major events in the field of health in China. This year is the 86th exhibition, held from May 9th to 11th at the Qingdao International Convention and Exhibition Center in Shandong Province, China.
---
The exhibition, with the theme of "Healthy China, Nutrition Sharing", showcases the latest products and technologies of high-quality health and nutrition brands both domestically and internationally, attracting numerous enterprises and exhibitors in the health industry at home and abroad. The exhibition has six exhibition areas, including health products, health food, medical equipment, health management, medicine and traditional Chinese medicine, and Internet plus health.
---
As a company specializing in the research and production of nutritional and health foods, we participated in this grand event and showcased our latest products and technologies. Our booth is divided into three areas, showcasing our core products, R&D and production processes, and brand stories.
---
During the exhibition, we also held a series of activities, such as theme sharing sessions, new product launches, and nutrition knowledge lectures, which attracted a large number of visitors to attend. We invited multiple nutrition experts and industry experts to share the latest health and nutrition knowledge and development trends with the audience, allowing them to have a better understanding and trust in our brand and products.
---
The grand occasion of this exhibition can be described as unprecedented, with numerous exhibitors and an endless stream of visitors. The entire exhibition was very busy, and the exhibitors' booths attracted many visitors to consult and exchange ideas. Our booth is also bustling and very popular among the audience. This exhibition provides us with a very good platform to establish connections and cooperation with other industry enterprises and visitors, and also allows more people to understand our brand and products.
---
In summary, this China International Health and Nutrition Expo has a profound impact on the nutrition and healthcare industry, providing opportunities for communication and cooperation among industry professionals, and also providing consumers with more convenient and safe health protection. This exhibition will also play a positive role in promoting the development of nutrition and health undertakings.
Our company's main products include 40% coniferous cherry extract, garlic extract, diatom extract, cranberry extract, cranberry extract, millet extract, grape seed extract, monkeyhead mushroom extract, Maka extract, etc. If you need it, please contact us with email address sales@oasier.com