The 86th China International Health and Nutrition Expo gathers experts
Views: 56 Author: Site Editor Publish Time: 2023-05-09 Origin: Site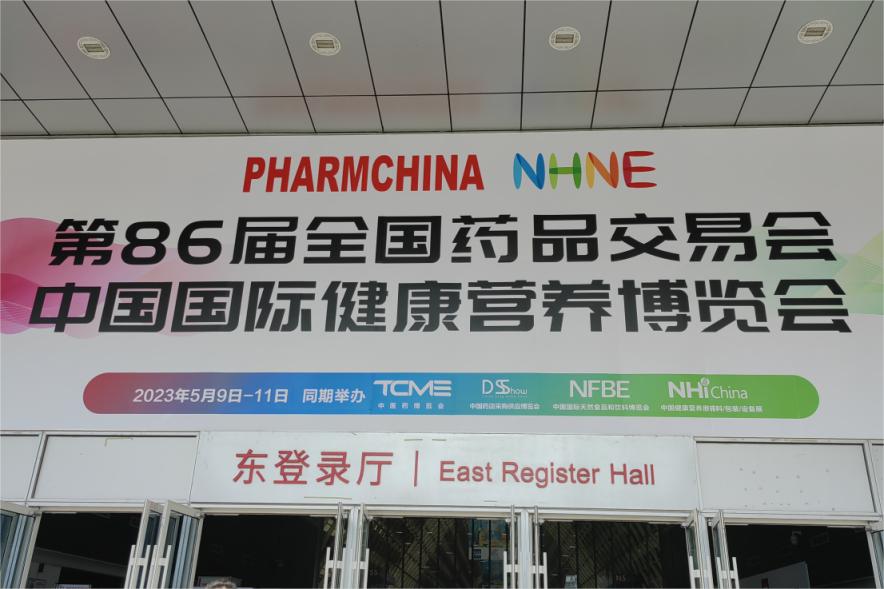 An essential event in China's health business is the China International Health and Nutrition Expo. Since it was first held in 1992, it has grown to be one of the most important conferences in China's health sector. The 86th show will take place at the Qingdao International Convention and show Center in Shandong Province, China, from May 9 to May 11.
---
The exhibition, which has the slogan "Healthy China, Nutrition Sharing," features the newest goods and technology from premium health and nutrition companies locally and abroad, drawing many businesses and exhibitors from the domestic and worldwide health sector. The expo features six exhibition areas, including those for health-related goods, foods, tools for managing health, medicine, traditional Chinese medicine, and the internet and health.
---
We participated in this important event as a business that specializes in the development of nutritional and health foods and displayed our most recent goods and innovations. Three sections of our booth—showcasing our main goods, R&D and production methods, and brand histories—make up the exhibit.
---
We also conducted a number of events throughout the show, including topic sharing sessions, the introduction of new products, and lectures on nutrition, which were well attended by guests. To help the audience better understand and have faith in our brand and goods, we invited a number of nutrition experts and business leaders to present the most recent research and development trends in health and nutrition.
---
The grand occasion of this exhibition can be described as unprecedented, with numerous exhibitors and an endless stream of visitors. The entire exhibition was very busy, and the exhibitors' booths attracted many visitors to consult and exchange ideas. Our booth is also bustling and very popular among the audience. This exhibition provides us with a very good platform to establish connections and cooperation with other industry enterprises and visitors, and also allows more people to understand our brand and products.
---
In conclusion, the China International Health and Nutrition Expo has a significant impact on the nutrition and healthcare sectors. It offers chances for professional interaction and collaboration as well as more easy and secure health protection for consumers. Additionally, this exhibition will help to advance initiatives related to nutrition and health.
40% coniferous cherry extract, garlic extract, diatom extract, cranberry extract, millet extract, grape seed extract, monkeyhead mushroom extract, Maka extract, and others are among the primary items offered by our organization. Please get in touch with us by email at sales@oasier.com if you need it.