Have you heard about the new cellular meat?
Views: 5 Author: Site Editor Publish Time: 2022-05-11 Origin: Site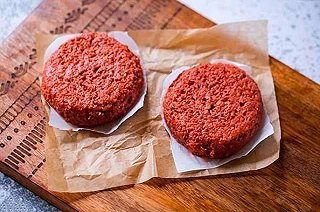 In 2019, the global market value of meat substitutes was US $4532.6 million, which is expected to reach US $7106.7 million by 2025. The compound annual growth rate from 2020 to 2025 is expected to be 7.7%. Among the specific product segments, cell meat (also known as laboratory cultured meat) is the preferred substitute for filet mignon (56%), beef jerky (50%), hamburger (49%) and chicken nuggets (46%). Meanwhile, plant-based noodles (50%) and Bacon (49%) with similar meat characteristics are in greatest demand.
In addition, 38% of sushi is mainly made of microalgae. In recent years, microalgae have always been a hot track in the food and beverage market. The characteristics of large quantity, nutrition, multi-purpose and less pollution are important reasons for microalgae to get attention. Unlike legumes, microalgae do not need to occupy land, fertilizer and other resources, and even have a certain purification effect on the water body. At the same time, some microalgae can also prey on carbon dioxide.
Consumers looking for diversified plant-based products,these plant-based consumers look for a variety of meat, poultry or seafood analogues, flavor characteristics and forms. For this reason, plant-based opportunities exist in the frozen, shelf stable, indulgent and snack categories.
Although the market for products such as hamburger patties and hot dogs may be approaching saturation, making it difficult for them to win shelf space and market share, this study shows that there is still room for development in many sub categories, such as seafood, beef jerky and ready to eat food.
In addition, brands can succeed in these areas by launching delicious and competitive products, even if their taste and texture are different from meat.
Consumers are willing to buy unfamiliar protein innovative products, such as fungal protein, microalgae and even edible insects, especially when they are combined with packaged foods such as frozen lasagna and beef jerky.
Dairy and meat plant substitutes are expected to grow in 2024, driven almost entirely by millennials and generation Z, who choose these products for better health and because they are interested in sustainability and animal welfare.