The contents of flavonoids in the Ming Dynasty can reduce the risk of depression in women
Views: 16 Author: Site Editor Publish Time: 2016-09-22 Origin: Site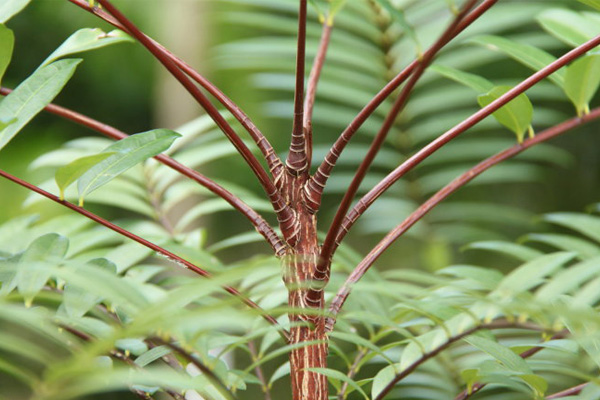 Recently, researchers at the Harvard University, published in the Journal of clinical nutrition, pointed out that older women intake of higher doses of yellow, flavonoids and flavonoids can reduce the risk of depression. In addition, the intake of flavonoid rich foods also have the same effect, and the weekly intake of a citrus fruit or fruit juice every day compared to double intake for older women suffering from depression risk reduction of 18%.
The researchers analyzed the medical data of 82643 women in the UK national health service system (NHS), and assessed the depression status of these women in the form of a frequency of feeding frequency every 2 to 4 years. The results of the study showed that the intake of flavonoids and the original anthocyanins can make women's depression risk decreased by 9%-12%, but only for the elderly women.
The direct cause of flavonoids has the effect of transfer may be it can adjust the nerve signal, class shape induced synapses, indirect causes include reducing nerve inflammation, promote blood circulation and reduce oxidative stress. At present, it is necessary to clarify whether the different receptors because of the different metabolism, while the efficacy of flavonoids showed a difference, and whether the specific effects of flavonoids are better than the general composition. Have to mention is that although many flavonoids can pass through the blood-brain barrier, but the specific effect of flavonoids but also its bioavailability, affected by absorption, metabolism and effect in cells, and these are the It differs from man to man.
The researchers said that although the effect of flavonoids on depression is not very significant, the study also need further clinical validation, but there are a few points had to mention. First of all, even if the effect is not very significant, from the number of people involved, the results of the study is still very meaningful. If all of the women with a low intake of flavonoids are all high doses of flavonoids, NHS and NHSII of women with depression will be reduced by 5%.
Secondly, although the effect of flavonoids in basic research is not very obvious, but in the life of women with depression after the course of life, it plays a very important role. For example, participants who took a high dose of flavonoids had a 17% lower risk of depression later in life.
Finally, the high dose effects of several different flavonoids in the two groups were consistent. The researchers concluded that the results of the study need to be further confirmed, once confirmed, may be applied to the prevention of depression in the treatment of.